Latest News Articles
Have you scheduled your tee time at the Moonah Links golf course yet? Check out our golf tips on how to get the perfect game so you can impress everyone.
Tweet
18th November 2016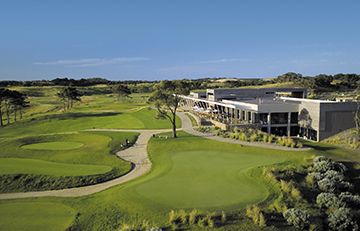 The Mornington Peninsula is blessed with dozens of amazing eateries. Here are 10 of the best within a half hour drive of Moonah Link.
Tweet
12th October 2016
Australia has produced some great golfers over the years. Discover three of the best, and channel their influence on your next round at Moonah Links.
Tweet
29th June 2016
Victoria is known for its seafood, and the Mornington Peninsula is no exception. Find out more about this delicious produce – fresh from Port Phillip Bay.
Tweet
22nd June 2016
Some of the Mornington Peninsula's best shopping can be found at the region's vintage markets. Read on to discover three of our favourites.
Tweet
20th June 2016
The Legends course at Moonah Links is one of the best on the Mornington Peninsula. Every hole is amazing, but here are three of the very best.
Tweet
20th June 2016
The Mornington Peninsula is something of a paradise for foodies and those who enjoy life's finer things. This is especially true for the region's wine.
Tweet
1st June 2016
Replace the club membership and Golf Link card with MiClub Card – the smart card. MiClub Card is a "live" membership card that appears on the smart phone for the… Read More
Tweet
24th August 2015